Brave New Girls
Stories of Girls Who Science and Scheme
This collection of sci-fi shorts features a variety of brainy young heroines—girls who engineer, tinker, experiment, and more. Voyage to far-off galaxies with girls who use their science savvy to fix rovers, rescue friends, and protect alien critters. Visit steampunk realms where young ladies put their skills to the test building mechanical wonders and solving mysteries. Trek across sci-fi landscapes with girls who save androids and repair robots. Journey to post-apocalyptic futures where heroines use their tech know-how to bring down overlords and spread the most dangerous thing of all… knowledge. And drop in on a few near-future heroines who use their smarts to take down supervillains and bring a little more understanding into the world.

Proceeds from sales of this anthology will be donated to a scholarship fund through the Society of Women Engineers. Let's show today's girls that they, too, can be tomorrow's inventors, programmers, scientists, and more.
AVAILABLE AUGUST 1, 2017.
Add it now on GOODREADS
Get a copy of Brave New Girls here: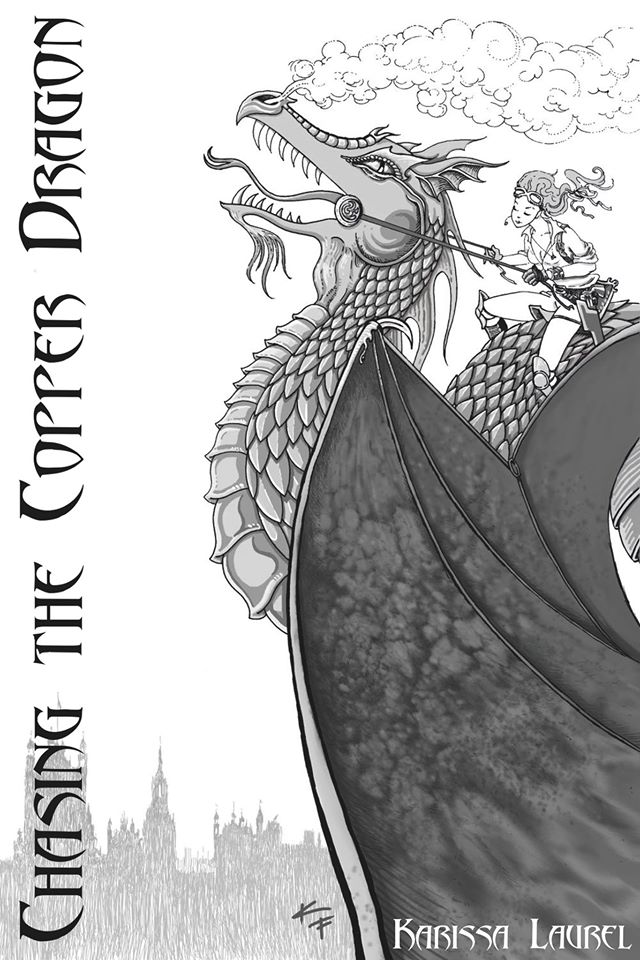 Chasing the Copper Dragon by Karissa Laurel
An up-and-coming aeronautical design team has been challenged to build a faster and sleeker dirigible for Her Majesty's new Royal Air Force. But when one partner is found dead and their prototype is stolen, Olivia Treadburn and her best friend Johanna Mason use science and engineering to find the killer and thief.